In recent times, rooting your android device is not a common practice. This is because modern devices come equipped with a lot of features out of the box.
But, there are still numerous benefits to a rooted device. The primary reason why you would want to have a Rooted Android device is for using Root Apps.
There are a number of apps only available if your device is rooted. They provide great functionality along with them. So, today we decided to list out the best ones out there in the market.
Tasker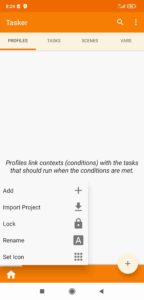 Tasker is one of those apps which still surprises me to this day. It can automate anything and everything for you. Tasker is an application for Android which performs different tasks.
You can do so by creating user-defined profiles and clickable buttons to perform different sets of tasks. It will take some time to get used to the user. But once you do, you will be in awe by the sheer amount of things you can do with Tasker.
You can even customize what the different buttons do. Tasker can even send a message for you at a predetermined time. The list of things Tasker can do is immaculate. Keep in mind though, that Tasker is a paid tool.
But for what it offers, the price tag is worth it. Most of the features of Tasker can also be used with a non-rooted phone. But if you want to enjoy the full experience of apps such as Tasker, you have to use an Android device with Root functionality.
Root Checker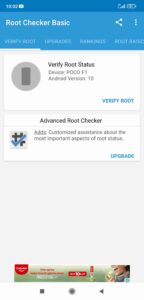 When you have rooted your Android device and want to check if rooting was successful. You will move to Root Checker. Like the name suggests, it's a utility to check if your phone is rooted or not.
It fulfills its purpose by simply requesting superuser rights. It is a simple yet important application. Because after every software update, the device returns itself to a non-rooted state and you can know that by using Root checker or any other app.
DiskDigger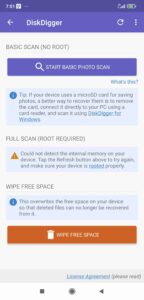 Have you ever deleted an important file or photo by mistake? If that's the case, you would be delighted to know about our next pick. Diskdigger can restore your deleted files, photos, documents and even videos.
You can recover files from Internal as well as External storage. The app allows you to restore your recovered media directly to Google drive and Dropbox. DiskDigger is available in both free as well as paid versions.
Depending on your usage, you can pick between the free and paid variants of DiskDigger. Just like Tasker, rooting is not mandatory to use Diskdigger. However, to get the most of this application, rooting is required.
Greenify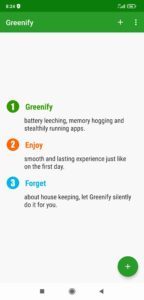 Is your phone running slow or your battery is draining fast? If that's you, we have got the perfect solution for you. Greenify claims that it keeps your device as good as day one. And we can say that their claim holds merit.
Greenify identifies memory hogging apps and sends them in hibernation when you're not using them. It reduces lag while not compromising on performance of your device.
Greenify is a great solution for older devices which were not made to run newer resource demanding applications. Even the newer devices can benefit a lot from using this app.
It can also be accessed for Non-rooted devices. But just like the other Root Apps in our list, rooting will greatly enhance the functionality and user experience of this app for your Android device. The best part about greenify is that it's a completely free application.
Titanium Backup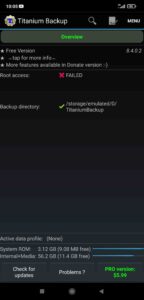 Titanium Backup is an application like none other. It is the best Android backup tool in our opinion. Not only can you backup your files and documents, but you can even backup the user settings and app data.
This is the preferred tool for developers or tech savvy users who are experimenting with different ROMs on their devices. Titanium Backup is available in both free and paid versions.
The pro version offers significantly more features compared to the free version. And if you are someone who requires backing up your entire system image from time to time, the pro version is well worth the price tag.
Root Booster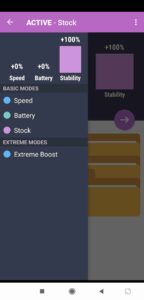 Root Booster is like a system performance tweaking tool for day-to-day users. It provides you with three basic and extreme profiles which are centered around speed, battery and stability.
If you have ever wished to try overclocking or underclocking with your Android without any hassle, you should definitely try Root Booster. It makes the task easier as you can switch between the different profiles with the push of a button.
Link2SD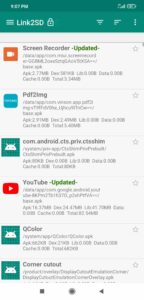 If you're running out of Internal storage, this is the app for you. Link2SD allows you to transfer your large apps to SD Card to free up some of the space.
Although, you can use this app without root but that's not recommended. This is because the non-rooted version provides limited functionality.
It comes in two variants, the free and the paid version. If you're someone who has some spare space left in their SD Card, you can try out this application.
System App Remover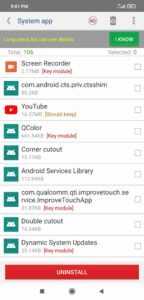 With more improvements in Android devices, we get more bloatware. And most of the time, you won't even use the pre-installed bundled apps. But, some of these apps are system apps which cannot be removed like regular applications.
System App Remover is designed to remove those apps integrated into the system. It offers easy rollback as well if you mistakenly remove any important system app. This app performs what it promises to do and does it very well.
Root Browser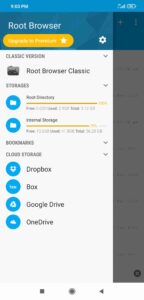 This app is for the more advanced users who are looking for more than just a regular file manager. Root Browser provides you access to the root directory of your Android device. It also allows you to modify those files.
But the regular users can also enjoy most of the benefits. Such as file compression and extraction, customization options, cloud functionality and many more.
Just like the other apps in this list, Root File Explorer comes with both free and paid versions as well. Users can choose their preferred variant accordingly.
Flashify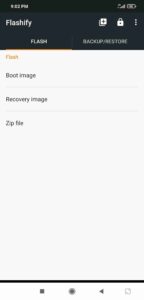 If you have not got a PC close to you but you have a rooted phone, you can install a custom Rom of your choice directly from the phone. Flashify stays true to its name as it is one of the best flashing utilities for Android devices.
You can also backup your current System Rom using Flashify. To make things even better, it also offers a dark mode option as well. Flashify is a must have tool for rooted devices.
Conclusion
So, that's it for today's post. We have our list for the Best Root Apps for Android proved useful to you. If you enjoy content like this, add us to your bookmarks.
You might also like our other posts as well. If you have any suggestions for us, you can send them in by going to our Contact page.