Recently, there has been a lot of buzz surrounding the Garuda Linux. There are several reasons for the increased user interest in this new Linux distro.
Garuda Linux is based on Arch Linux. It provides an easy passage for users who are willing to try out Arch but did not go through with it due to the steep learning curve.
The smooth installation process and the multitude of features makes it an ideal choice for any Linux user. The beautiful user interface is just the icing on the cake.
We will be answering some of the most sought out questions regarding Garuda Linux. Let's get right into the article to learn about this popular Linux distro.
What Is Garuda Linux?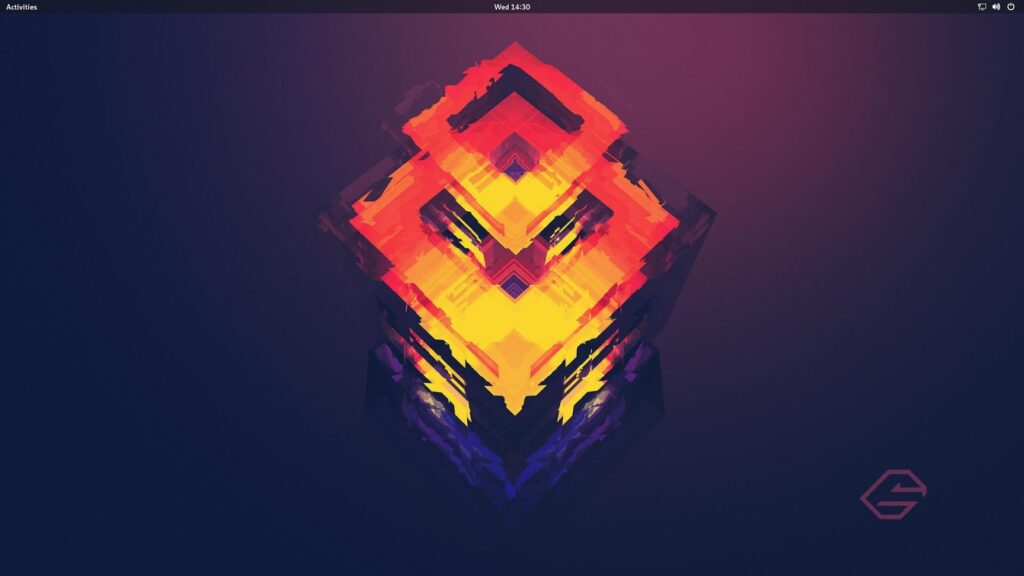 Garuda Linux is a Linux distribution which is purely based on Arch. For users not familiar with Arch, let me say that it is quite a challenge to install Arch on your system.
This Linux distribution simplifies the process to get Arch Linux experience and to top it off, it includes a myriad of very useful features along with it. The UI is extremely easy to use and Garuda Linux looks like it is straight from the future.
For this review, I have put my focus on the GNOME edition of Garuda Linux. The motive behind using this variant was simple.
GNOME edition is a very modern desktop environment which would be the ideal choice for a lot of users. The differentiating factor of GNOME edition is the ease of use it provides for regular Linux users.
The naming of this Linux distro is unique in itself. This Linux distro is named after "Garuda", which is a deity in the Hindu, Buddhist and Jain mythology.
Garuda is hailed as the king of birds who is also the vehicle mount of Lord Vishnu. It looks as if the developers are paying a tribute to the deity by creating one of the best Linux distros ever made.
The distro uses BTRFS Copy-on-Write filesystem as its default. This enables a lot of useful features, the most useful being the snapshot creation on this distro.
Key Features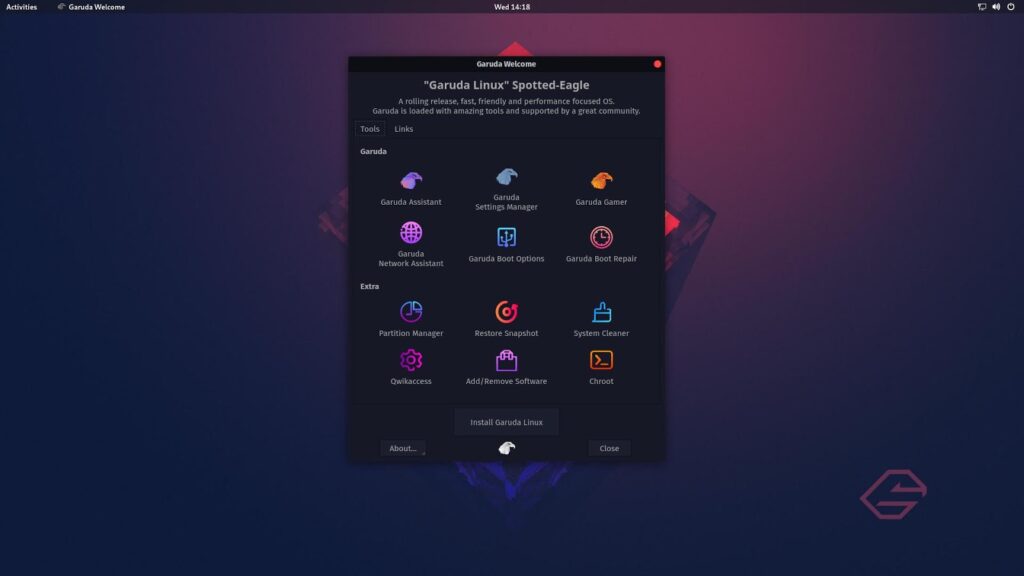 Garuda Linux seemed to have a huge spike in popularity in the recent months. There are several different factors which have made this Linux distribution emerge as one of the fastest growing Linux distros of all time.
The long list of features available makes it the ideal choice for any Linux user. Let us take a look at some of these features:-
Aesthetically Pleasing
The first thing I noticed while installing Garuda Linux was how visually stunning it looked. It would not be an exaggeration to say this is the most beautiful Linux distribution I have ever used.
Everything blends perfectly to match the overall theme of the distro. The background gives a layer effect with the inclusion of the letter "G" in the GNOME edition which looks great.
Night light feature is also included with this distro. Users familiar with Ubuntu will thoroughly enjoy this added functionality.
Performance
The core element of any operating system is its performance. This distro is customized to provide the user with the best possible performance according to their system specifications.
Garuda Linux utilizes the extra RAM to improve the usability and the responsiveness of the system. This feature helps in making the system feel a lot snappier.
A few performance tweaks are enabled by default in Garuda Linux. These tweaks include CPU scheduler being set to performance mode, ZRAM being enabled by default, Ananicy being enabled by default and many others.
Easy-To-Use
The best part about Garuda Linux is that it's quite easy to use, even for beginners. This is a great deal because it is based on Arch Linux, which is not considered beginner friendly.
When you open Garuda Linux, you will be greeted with a welcome screen. It's quite reminiscent of Linux Lite's welcome screen but a lot different at the same time.
The welcome screen shows you with a list of available tools and utilities available for Garuda Linux. If you click on Activities, you will be greeted with a taskbar for easy access to the preinstalled apps and file manager on the system.
Snapshots
You all must be aware of the importance of backups. Fortunately for us, Garuda Linux offers us this facility by default.
Snapshots are made using Timeshift. If something goes wrong, the user can revert back to the last working state of the system by restoring the snapshot.
Before every update, an automatic snapshot is created. This is very beneficial in cases where an update goes wrong.
Multitude Of Variants
Garuda Linux offers a large number of different variants of its distro. These variants are for different use case scenarios.
There are 10 variants of Garuda Linux available for its users. Garuda KDE Dr460nized and Garuda GNOME are some of the most popular ones.
Due to the availability of a large number of distros, Garuda Linux is a great choice for many users. These variants are made for working professionals, gamers, users with a low end system as well as developers.
Variants Of Garuda Linux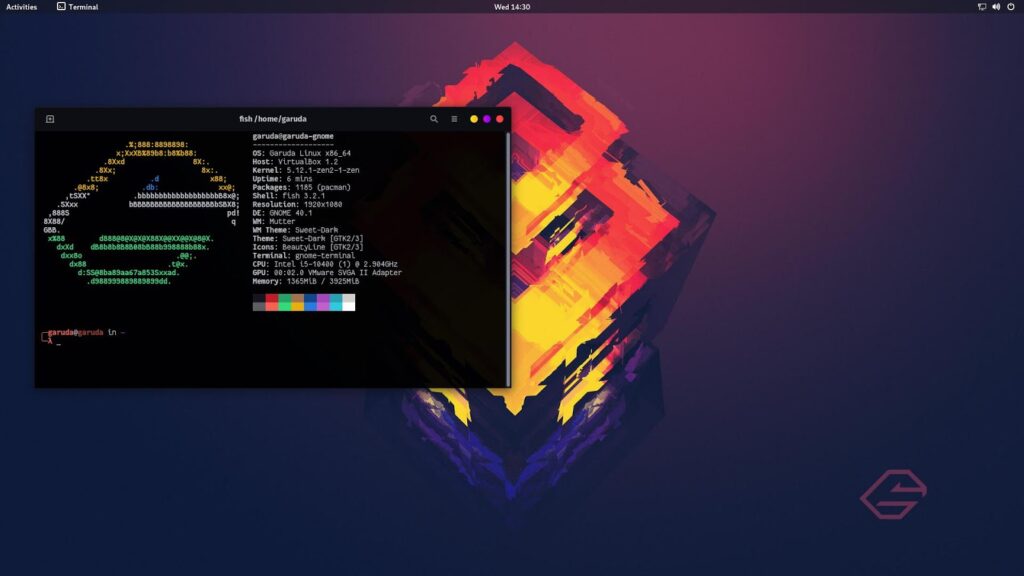 After talking about the different variants of Garuda Linux, it is only fair to take a look at all the available variants of Garuda Linux. If you just want to know about a particular variant of Garuda Linux, you can directly go to that section of the article.
Garuda KDE Dr460nized
This one is probably the most popular variant of Garuda Linux. The design is made up of a blurred background and looks very similar to a Mac.
The KDE Dragonized comes in 3 variants i.e. The Regular Edition, the Gaming Edition and the Blackarch Edition. The key difference between the three are the set of different preinstalled applications.
Garuda Xfce
Garuda Xfce is the lightweight distribution of Garuda Linux. It is made to work with a low-specced system.
This version is considered very stable. The user experience is great as well which signifies that being lightweight does not affect the user experience in any way.
Garuda Linux GNOME
This is the one which I personally use. The GNOME version of Garuda Linux provides a modern desktop environment which looks visually stunning.
Users familiar with Debian based distros will definitely like using the GNOME version of Garuda Linux.
Garuda LXQT-Kwin
This version is also quite similar to the Wayfire variant of Garuda Linux. It is lightweight and clutter free as well.
The difference is that it is a QT based desktop environment. The main focus of this version is to reduce lag from the system.
Garuda Wayfire
Garuda Wayfire aims to create a lightweight desktop environment which is customizable as well. It is based on the wlroots dependency of Wayfire.
This version is lightweight as well, similar to the LXQT version of Garuda Linux and focuses more on customization.
Garuda Qtile
This version focuses on providing convenience for launching applications on your system. It uses the jgmenu for this purpose.
Users who do not like remembering the different key bindings will really like using this distro a lot.
Garuda BSPWM
Garuda BSPWM uses a tiling window manager. BSPWM uses the windows as the leaves of a full binary tree.
Using BSPWM allows this distro to support multiple monitors. It is controlled and configured through messages.
Garuda i3WM
The Garuda i3WM is similar to BSPWM and Qtile versions of Garuda Linux. i3WM is a tiling window manager which can be operated directly through the keyboard.
The i3WM manager is very lightweight in nature. This version has quite an easy and simple configuration to get you started with Garuda i3WM.
Garuda Sway
Garuda Sway comes with a finalized configuration with easy-to-use keybindings. A cheat sheet is also included with the distro to help the user.
This version, just like previous ones we mentioned, is quite fast to use. It does this by utilizing Wayland native alternatives to transition seamlessly into the Wayland compositor.
Garuda Linux Barebones
This distro should be only used by advanced Linux users. The name of the distro is pretty self-explanatory in nature.
It comes with only the most essential packages needed to get the operating system up and running. There are no additional packages and no support as well for this edition.
I would recommend you to try out the other variants of Garuda Linux instead of the barebones one.
Which Edition Of Garuda Linux Should You Use?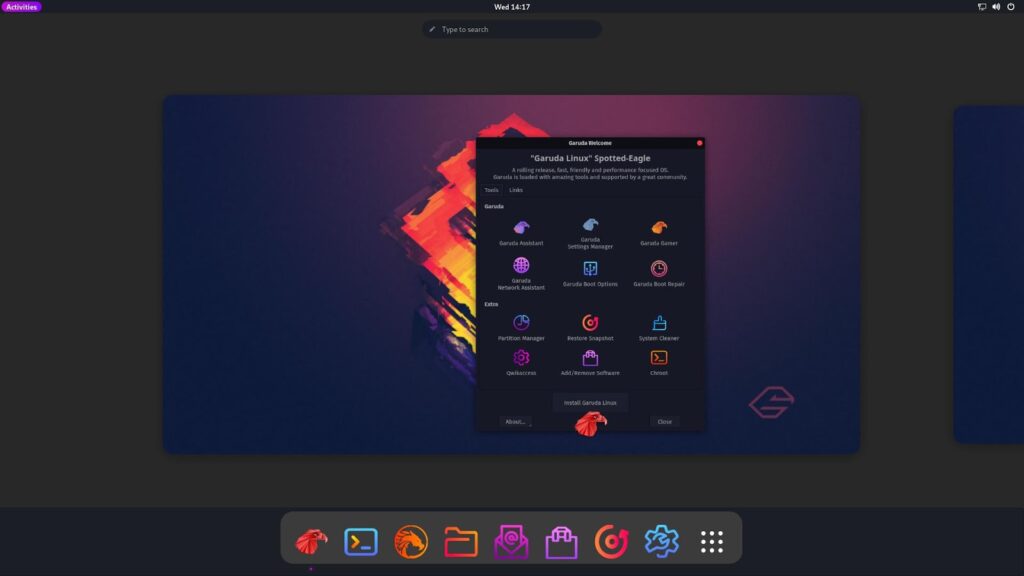 It is a very common question and is frequently asked. You have to choose from the 10 different variants of Garuda Linux and a little confusion is to be expected.
If you just want a simple Linux experience with all the necessary tools you should pick between the KDE Dragonized and the GNOME edition of Garuda Linux. You can pick the Garuda Xfce if you have an older system.
If you are a developer who is frequently switching between different windows, you should give Garuda Qtile, Garuda BSPWM, Garuda i3WM or Garuda Sway a try.
Conclusion
Most of the common questions have been answered in this review. Garuda Linux is a very popular Linux distro and it deserves all the praise.
If you will be installing Garuda Linux, that's great. But wait, do not try installing in dual boot as it is not supported as it might result in incompatibility issues later down the line.
Have you decided which edition of Garuda Linux you will be using? Let us know about your pick in the comments down below.
If you liked this post, you may also like:-
How To Install Third-Party Apps On Ubuntu
Docker Installation Guide For Ubuntu
A Comparison Between Windows And Linux