Introduction
Password managers have risen in popularity in the last decade. People are now more concerned than ever about privacy and security. Hence it is a given that password managers will notice a surge in popularity.
Today, we will be taking a look at two very different password managers i.e. Bitwarden and Keepass. What makes them stand out from the rest of the competition is their open-source nature. Their source code is available for the general public to see.
This means that the software can be independently reviewed by anyone. This instills a positive belief in the mind of the consumer that their password managers respect their privacy.
Bitwarden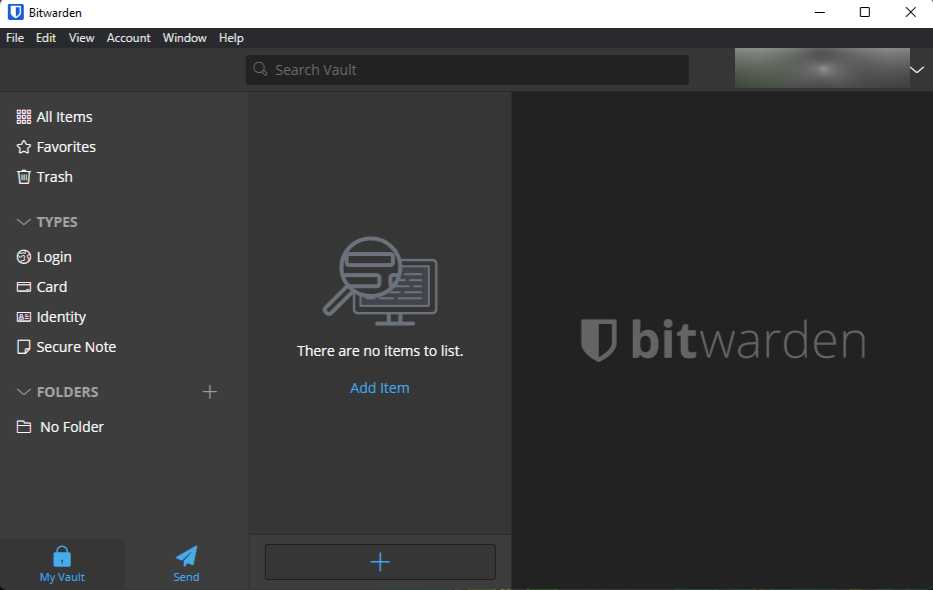 Our first password manager is Bitwarden. It is natively available for Windows, macOS, Linux, Android and iOS. Bitwarden was first released in August of 2016. This makes it a very fresh addition in the huge lineup of password managers already available in the market.
Setting up Bitwarden is very easy. It can be installed by anyone with relative ease. All you have to do is go to their official website, make an account and you are good to go.
If you want, you can easily install their client software for your device. As we mentioned earlier, Bitwarden supports every major operating system so you will have no issues in finding their client software for your device. Bitwarden stores your data on their servers by using zero knowledge encryption.
Although you have the option to self host your Bitwarden instance on a VPS or on your local network. Most of the people who self-host their essential services swear by Bitwarden. This is because Bitwarden is arguably the most easy to use and follows a set and forget kind of idea.
There is also a paid version of Bitwarden for teams and enterprise users. Bitwarden also offers a personal plan which starts at just $1 per month ($10 for annual subscription). The main use case for paid plans are their authenticator and advanced 2 factor authorization services.
As for security, Bitwarden has undergone third party testing by Cure53 (A German cybersecurity firm) and Insight Risk Consulting. In layman terms, a security audit especially conducted by a third-party ensures that there are no major security flaws or vulnerabilities left unattended.
Features
Better UI – The user interface of Bitwarden is modern looking and users prefer their UI over Keepass. Every application should look good and be easy to navigate for its users. This is also true for password managers and Bitwarden hits the mark on this one.
Easy to use – On first glance, it is clear to use that Bitwarden provides simplicity and ease of use to the user. If you are coming from any other password manager which seems clunky and difficult to use, you will be pleasantly surprised by what Bitwarden has to offer.
Official Android & iOS apps – Having a mobile app is a must have in any password manager. Fortunately, Bitwarden does provide an app for both Android and iOS to keep track of your passwords. This makes life a lot easier for the users.
Can be self hosted – We have learnt earlier that Bitwarden provides zero knowledge encryption. In simple terms, it means that the data is secure and only the user can access the data with a key. Even Bitwarden cannot access your data without the key which is only available to you.
Even after all that, let's assume you do not trust Bitwarden. In such a scenario you can self host your own instance of Bitwarden either from your home server or a VPS.
Limitations
Lack of Authenticator feature (in free version) – If you are looking for an authenticator, you will have to subscribe to Bitwarden. To be fair, their pricing model is very reasonable. But if you need the Authenticator feature, it is not available in Bitwarden's free version as of writing this article.
If you want a free authenticator app, you should look for other apps such as Authy or Google Authenticator.
Data stored on a server – Hosting your own VPS or self hosting is great but it is definitely not for everyone. In such a case you are trusting Bitwarden with all your data. We do know that they have zero knowledge encryption in place, but ultimately your data is not in your own hands. This may pose a problem for some users.
Keepass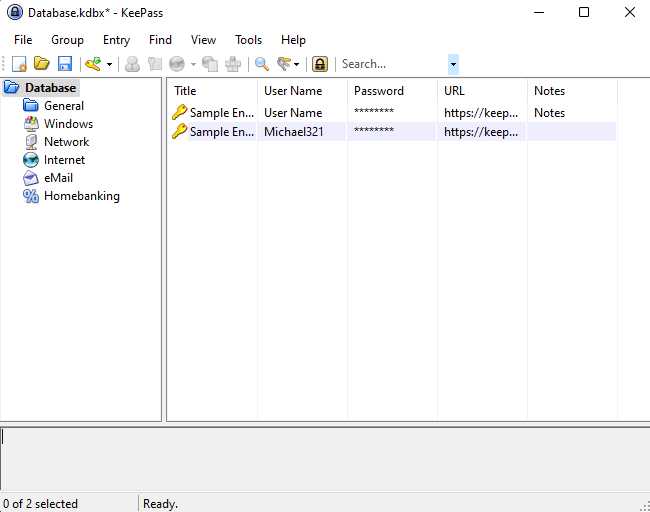 Keepass is an open source password manager for Windows. It also supports macOS and Linux through Mono. Mono is a .NET framework compatible software framework. That is a handful to say the least. In simple terms it allows Keepass to run on macOS and Linux.
You may be wondering why the problem even arises in the first place. It is because Keepass was originally written in C# which is not compatible with Linux. Mono makes it possible for C# programs to run on Linux and macOS.
Keepass was launched on November 16, 2003. That makes it one of the oldest password managers in existence. They have undergone many audits in the span of 19 years and are considered one of the most secure password managers ever.
Keepass have also been audited in EU FOSSA 1. A Bug bounty program is also sponsored by the European Union under EU FOSSA 2 for Keepass. They are also recommended by the Swiss Federal Office of Information Technology, Systems and Telecommunication.
Don't worry, it is not required to understand what any of this means for the user. In simpler terms, this means that Keepass is as secure as it can be. You can even say that your passwords are stored in a safe which can only be opened by you and no one else.
Features
Local installation – What makes Keepass different from Bitwarden is that everything which is stored in Keepass is in your local directory. You own all your data. This makes Keepass very different from other similar password managers.
Has been around a lot longer – We cannot say for sure which is more secure, Bitwarden or Keepass because both of them leave no stone unturned when it comes to security. Although what is not subjective is time, Keepass has been around a lot longer than Bitwarden, 13 years longer to be precise. Therefore, Keepass has undergone more scrutiny and is still used by a majority of people.
Plugin support – Although some essential features are missing from Keepass such as TOTP, due to availability of plugins, these features can be integrated into Keepass. For users who prefer more options will be swayed in favor of Keepass due to plugin support.
Many different forks – If you do not prefer the dated UI of Keepass or want a version which natively supports Linux, you should look into Keepass forks. The most notable Keepass for is Keepass XC. It has a great UI which looks modern and it's also very easy to use.
Limitations
Dated UI – The User Interface of Keepass is dated. There are no two ways about it. Despite the fact that Keepass is such a great password manager, some users are swayed away from it due to the UI.
Lack of official support for Android & iOS – There are third-party clients of Keepass for Android and iOS. A comprehensive list is even available on their official website. However, a lack of official mobile apps may steer some folks away from Keepass.
Can only run on Linux through Mono – This was one of the major issues with Keepass. It was a very capable and secure password manager but running it on Linux was not fully seamless. Linux users should definitely check out Keepass XC which just works seamlessly with Linux.
Conclusion
We have discussed about these two password managers i.e. Keepass and Bitwarden. Both of these are very secure and feature rich. The final selection is ultimately dependent on preference of the user.
If the user wants a simple to use password manager which requires little to no tinkering, they would go for Bitwarden. Similarly, if a user prefers an offline password manager which has a bunch of customization options, they would go for Keepass. There is no right or wrong choice
Here, pick whatever you want according to your needs and you won't be disappointed.
If you liked this article, you can also check our other articles such as:-
GNOME Extensions Installation Guide for Ubuntu