Introduction
Have you ever wondered how great it would be if there was a unified store for all your PC games. Having options is great for getting games on PC at a cheaper rate.
However, having to install five separate launchers and run different ones for different games is not convenient at all. To tackle this problem, Playnite was launched.
Playnite is an open-source library manager made for the purpose of launching your games from one place. Let us dive right in and understand everything there is to know about Playnite.
Playnite Features
Playnite offers a wide range of features which makes it an ideal library manager for games. Some of the most prominent ones are:-
Free And Open Source
An open-source software is one where the source code is available for the public to see for themselves. This ensures that the developers have nothing to hide by offering their users a glance into their code.
On top of being open source, Playnite is completely free and none of the features are hidden behind the paywall. If this warms your heart and you want to show your support to the developers, here is a link to their Patreon page.
The open-source community is quick to suggest fixes for any known vulnerabilities or suggestions to improve the code by themselves. Also, it allows the users to have a peace of mind as they primarily use Playnite for the purpose of integrating with their different Game Store accounts.
Multiple Platform Integration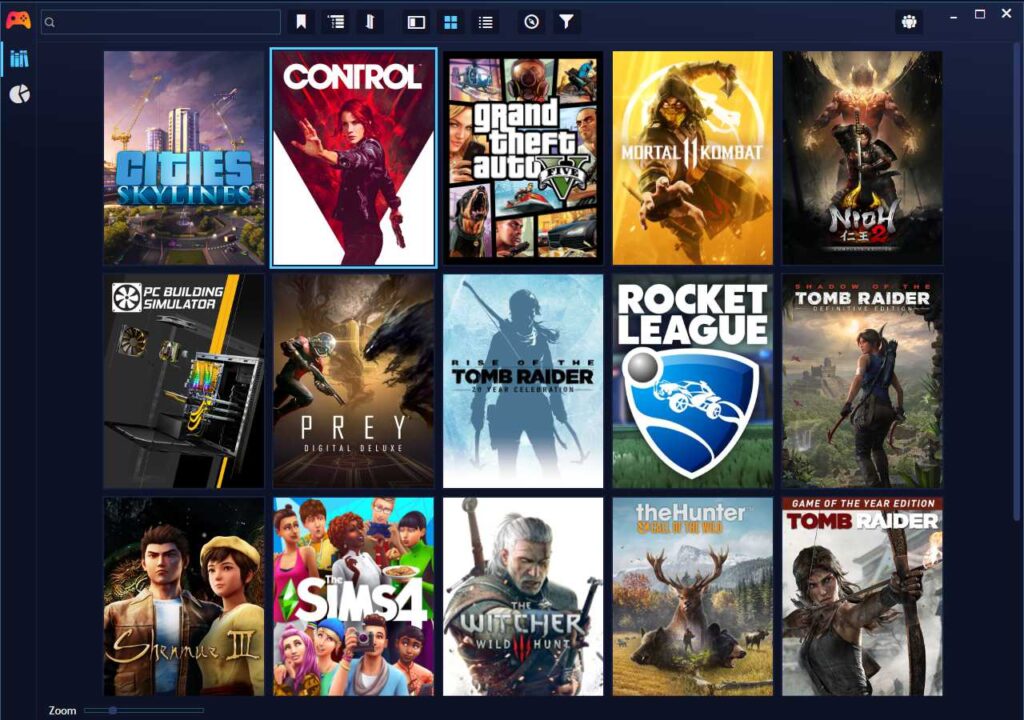 Speaking of Integration, this is the most notable feature of Playnite. The user can link all their accounts whether it is Steam, Epic, GOG, Itch, Xbox, Ubisoft Store, etc.
By default, after setting up Playnite all your games which are installed on your PC will be detected. Although, if you want to have access to all the features of Playnite, linking your Game Store account is probably a good idea.
Doing so will allow Playnite to fetch all your games you have purchased on your account, even the ones which are not installed.
Customization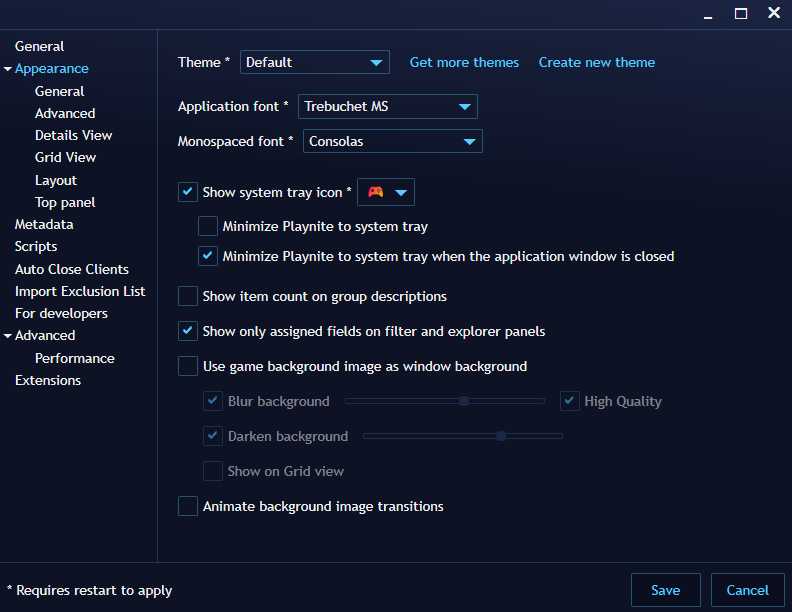 Playnite can be customized according to your preferences by using themes. You can simply change the default colors or do a complete overhaul of the Playnite layout.
Having customization is an added bonus for users who prefer theming their applications to match with their desktop background.
Lightweight
The installer as well as the Playnite application is very lightweight. With the installer being only slightly over 200 KB whereas Playnite app occupies a measly 16 MB after installation.
There is also an option to run Playnite from portable storage without having the users install any additional programs.
Plugins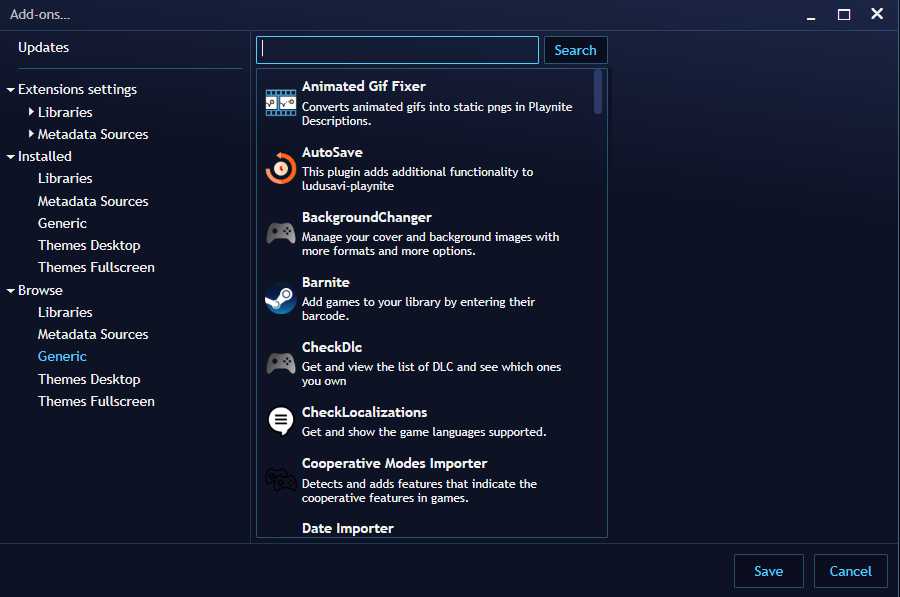 A wide array of plugins are available for Playnite. These plugins are generally used to further extend the functionality of Playnite.
These plugins can be installed by going to Add-ons→Browse→Generic. Some plugins you might want to try out are Ludusavi, Game Media Tools and GameActivity.
Emulation Support
You can also add emulators you already have on your Playnite installation. Users interested in Emulator support will greatly appreciate this feature.
With support for emulators, users can also keep their game library from different gaming devices on their PC.
In-Game Tracking
The In-game stats such as hours played and completion status can also be seen for all of your games using Playnite. There is a Statistics tab which you can access directly from Playnite.
Adding plugins such as the GameActivity plugin can further extend this functionality in Playnite.
Fullscreen With Controller Support
Playnite also offers a full screen mode with support for controllers. A user can enjoy a console-like experience by using a controller and running Playnite on fullscreen.
The fullscreen mode is done exceptionally well. As soon as you switch into the fullscreen mode, the entire UI changes into a cinematic mode.
For an immersive experience, music also starts playing by default as soon as the fullscreen mode starts.
Conclusion
We believe that Playnite is a great library manager for all your games on different stores. You can install Playnite and give it a try.
I personally use Playnite on my computer and so far it has been working great. It does exactly what it is supposed to do without any issues for the most part.
If an issue arises, the developers are quick to release an update to resolve them. The app is continuously improving which is the best part for such a useful utility.
If you like this article, you may also like:-