We will be discussing the different methods to hide apps on Android devices. Along with hiding apps, we will also discuss how to hide photos and videos on your phone.
Some phones come bundled with app hider but if your device does not support it, you do not need to worry. As we will be using methods which will not require root permissions. Now, let's dive straight into the article to know how it is to be done.
Why Do You Need To Hide Apps On Android?
There are a myriad of reasons why you may need to hide apps on your Android devices. These reasons can be anything. Maybe you need to hide some personal photos and videos pertaining to an emotional memory.
You might have banking and other important apps you don't want others to be opening. Also, you may not want your friends snooping around your files when they get their hands on your phone.
We have all been there and it is quite annoying at times. For such instances, these apps are required for your phone.
Is It Possible To Hide Apps Without Root?
A while back, a lot of the features on Android were only available for users who had a rooted device. Fortunately enough, now a lot of the features which used to be exclusive to rooted devices are now available for most of the recent Android smartphones.
Hiding applications is one such feature which can now be easily obtained by just installing an app through the Play Store. We will now list two separate apps for hiding both apps as well as photos and videos on your Android smartphone.
Hide Apps
We will be using two applications to hide other apps on our device. You might be wondering, Why two apps for the same purpose? I would say, using any one of these apps will do the job just fine.
However there is a fundamental difference in how these two apps operate. Both of these apps use unique methods to access them on your device.
They both fulfill the same purpose by implying different methods to access the apps on your device. Let's jump straight into these apps so you will have a better idea what I'm talking about.
App Hider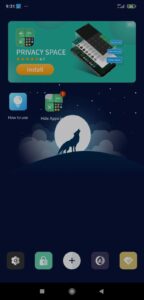 App Hider is a unique application used for hiding apps by using a calculator. When you will open the app for the first time, you will have to put a sequence of numbers and press the equals (=) sign.
Then the app will hide itself. A blue themed calculator will replace the App Hider icon. Open the calculator and press the numbers you set as the password for the app followed by the equals sign.
After that, tap on the + icon and keep adding the apps you want to hide. The method might seem difficult at first but after a few tries, it will feel a lot easier.
Dialer Lock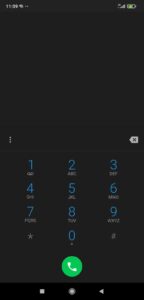 Dialer Lock is another application which is used to hide apps on your Android smartphone. The difference between Dialer Lock and App Hider is how they actually hide apps.
We have seen that a calculator was used in the previous application, Dialer Lock uses a dialpad to do the same thing. You will have to create a number sequence to hide apps using Dialer Lock.
After setting up this app, you will now have an app icon named Phone in your device. Just type the password you created earlier in that dial pad to access the application. Just remember the password you set to open Dialer Lock.
Hide Photos And Videos
We have talked about hiding applications on an Android device. But what if you want to hide images and videos in Android? There are apps for that purpose as well.
Like earlier, we have included two separate apps in this list to hide photos and videos. You may pick any one which works the best according to your use and the UI is to your liking. Without further ado, let's get right into it.
Keepsafe Photo Vault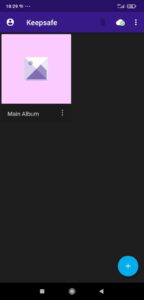 Keepsafe Photo Vault is a great application and fulfills its purpose. When you open the application, you will first have to sign up with your name and email.
Then you will have to set up a pin. This pin will be used to access the application so don't forget it. You can now start adding the images you want to hide. You can also use this application for hiding videos.
There are lots of different options for opening the app such as Fingerprint Unlock and Facedown Unlock. The app works as promised and is a great option for hiding images and videos on your device.
Calculator Vault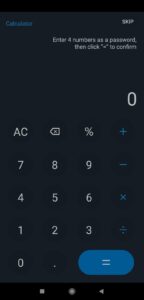 By now, you will have an idea how these apps operate. The working of the Calculator Vault is Self-explanatory in nature. You will have to add a code for accessing the Calculator Vault.
Then, you will have to type an answer for password reset purposes if you forget the code. Then just select the files you want to hide and the Calculator Vault will take care of that.
You can also add an email address for password recovery. Having a password reset option is great but I would still recommend you to remember all the passwords for the different apps.
Conclusion
We listed a few applications which can hide other apps, photos and videos on your Android device without root permissions. This guide is for the people with phones which do not have this feature.
If you have a device which already has a built-in system for hiding files, you can use that instead. Let us know in the comments how you feel about the apps we included in the list.
You can also reach out to us by visiting our Contact Us page to provide your valuable suggestions and feedback.
If you liked this post, you might also like:-