We can all agree with the fact that online games are a lot of fun. But in the process of enjoying these online games, we somehow neglected a great number of offline games.
It might be hard to believe, but nowadays some of the offline games are going head to toe with their online counterparts. It is great for attracting a lot of casual gamers who do not play games at all.
If you are a casual gamer or someone who is just looking to take a break from competitive online games, today's list will definitely be of use to you. Let's dive straight into the list of these great offline games.
Alto's Adventure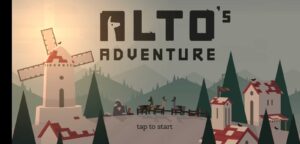 Alto's Adventure is a very popular single player game. The premise of the game is simple. You will play as Alto and his friends to go on a skateboard journey to the different terrains and acquire collectables along the way.
The controls are simple tap and swipe controls which most of the users will be familiar with. When you open the game for the first time, you will be stunned by the visually pleasing abstract art which is used in the game.
If you have ever played any endless runner game, you will take no time to get familiar with the controls of this game. The myriad of effects and the soothing music is very pleasing to both the eyes and the ears.
Baikoh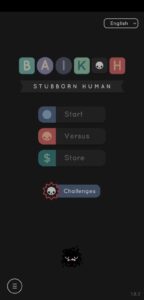 If you love word games, Baikoh will be a treat to your creative mind. Baikoh is a mix of crossword and tetris gameplay combined together with a twist. The twist is quite unique in itself.
You will be greeted with mean things when you open the game. Well, to be honest, the insults are not necessarily mean but add a bit of uniqueness to a word game.
The difficulty keeps rising as you progress to higher levels in the game. There is also an option of online play if you want to enjoy playing with your friends.
When you will play the game, you will notice the catalog of words which Baikoh recognizes is quite large. This concept adapted by Baikoh makes it stand out from the other similar games.
Eternium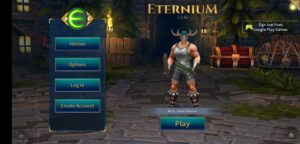 If you are a fan of the RPG (Role-Playing Games) titles, you will definitely like Eternium. It is a very well crafted RPG game with a well crafted system of battle mechanics.
First, you will have to select your character and then go on the quest to complete different missions which will be assigned to you. There is also an inventory system where you can store your different set of equipment.
The developers of Eternum used to be gamers as well and when you will play the game, it will feel like they did their best work with the creation of Eternium.
You have to download the additional content after which the game can be played offline. The great reviews on Play Store share the same opinion as me that Eternium is a very well made RPG game for Android.
Cell To Singularity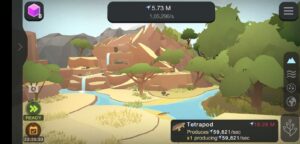 This is a game which I recently discovered. Cell To Singularity is a simulation based game but what makes it different is its approach.
The game focuses on the evolution of Earth and the different species for the span of over 4 billion years. The game utilizes a tap-to-play approach and mixes it up with the concept of mankind's evolution.
While testing the different games for this article, I thoroughly enjoyed playing Cell To Singularity for a good amount of time. The simple yet unique approach in the simulation genre makes it a nice game for casual gamers.
The graphics are pretty simple but the gameplay is extremely good. When you want to relax for a while, you should definitely try this game.
Sudoku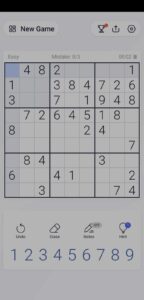 The ever popular Sudoku is still among some of the most downloaded old-school games on the Play Store. For those of you who don't know about Sudoku, it is a puzzle game with numbers.
That's the simplest definition I can give about Sudoku, but you must be already aware of this. There are four different levels in this game. They are Easy, Medium, Difficult and Expert and you can pick anyone according to your experience in Sudoku.
The great thing about this game is that there is a presence of the Note feature. Which makes it easy to take notes while playing Sudoku. An inclusion of the Hint function is a very useful feature as well.
You can use the Hint feature if you are stuck in solving a puzzle. It is a nice casual and fun game which can be played while you are on the train, at the airport, on the bus or at home. 
Brain Test: Tricky Puzzles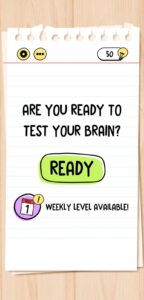 There are a lot of brain games on the Play Store. But since our focus was to find a good casual offline game, we picked Brain Test: Tricky Puzzles. The puzzles and riddles it brings are a lot of fun.
Just like Baikoh, the difficulty increases after you solve each puzzle. The best part about this game is that it includes a lot of different games.
It can be quite engaging for users of all age groups. A great choice of game to play casually whenever you are free. If you get stuck in a level, you can use the Hint function.
If you don't have enough points to use the Hint function, there is an option to watch ads to get the extra points. But that's completely optional and the game can be played completely offline as well.
So do give it a try if you want a challenging and fun game to play.
Chess Free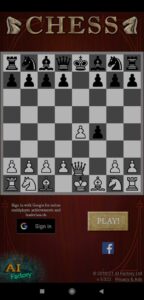 You must have heard of Chess, the classic game which is still popular for people of all age groups. The chess game which we picked was Chess Free. The reason is simple.
I have played this game and the features it offers are all that is needed in a Chess game. You have an option to hone your skills against the AI.
The single player mode is quite fun and as you get better at playing chess, keep increasing the difficulty level and you won't feel bored. A multiplayer mode exists which requires an Internet connection but it is completely optional.
You can also change the layout of the board and turn the game pieces into 3D or 2D models at will. Do give this game a try if you are looking to get into chess.
Conclusion
We discussed over seven casual games which can be played offline on Android devices. These games are a lot of fun to play.
Do let us know which game you have played from this list. If you have any suggestions about a popular offline game which we missed, let us know in the comments.
If you liked this, you may also like:-