Have you ever been in a situation where you needed to type a few special characters or symbols on your Windows PC but you did not find the proper keys for the task. If that sounds like you, we have got you covered.
Today, we will be talking about the different ways through which you can get the characters you want on your PC. In this article, we will talk about both the in-built tools in Windows as well as using external software to get special characters on your PC.
If you are in a hurry and want the short answer, Use Character Map, WinCompose or Emoji Panel for getting easy access to special characters and symbols in your keyboard.
Character Map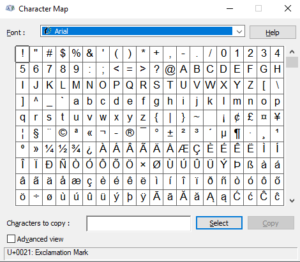 Character Map is a utility software which is in-built in Windows. We have included Character Map in this tutorial because it is available in Windows and you do not need to install any software to use this utility.
The main purpose of this utility is to provide special characters and symbols for your PC. It is a very good choice if you do not have the additional characters or symbols on your keyboard.
To open Character Map, follow these steps:-
Press Win+R

In Run Command Box, type charmap

Copy your Required Symbol and Use it
Character Map is a great utility for typing special characters not available on your keyboard. However if you prefer to have software for this purpose, we have other options as well.
Keep reading our next section of this article and you will get familiar with another great utility.
WinCompose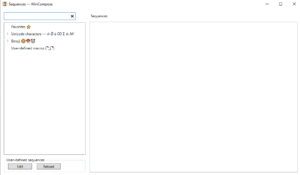 WinCompose is another great tool. It is also an open-source software which was made by Sam Hocevar. It allows the user to easily input special characters and symbols using different key combinations. These key combinations are very intuitive and simple to learn.
If you are someone who uses short-cut keys a lot, you will definitely enjoy this software. In addition to supporting special characters, WinCompose also supports Emoji Input as well. We have also made a guide to easily add emojis on your PC.
Emoji Panel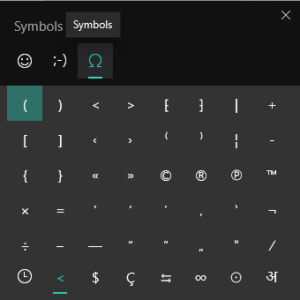 Some of you might be confused with the choice of adding an Emoji Panel in this article. It's because you can also add special characters and symbols using the Emoji Panel as well. To do this, follow these steps:-
Press Win+; or Win+.

Click on Symbols

Select your Desired Character/Symbol
You might have noticed by now that each one of the above mentioned tools achieves the same purpose. The steps involved in each one of these remains the only difference among these tools.
Conclusion
There you have it folks, we have talked about the different options to get special characters and symbols in your keyboard.
We discussed about 3 tools for fulfilling this purpose i.e. Character Map, WinCompose and Emoji Panel. You can give each one a try and pick the best choice for yourself.
If you liked this one, you might also like:-
Is Screensaver Still Required for PC